Hi everyone, how are you doing? Today's topic is "Telemedicine" and "Microhospitals" which are not completely now prevalent but it's near at hand coming to us very soon or they have already came for some places.
What's "Telemedicine"?
It boils down to digital technology which allow doctors who work out of a central hub to monitor and oversee treatment of patients at intensive-care units in various locations.
Therefore, thanks to the increasingly important role played by telemedicine in healthcare, there's less need for big hospitals with a large staff of high-level specialists.
Specialists can now use, for example, two-way video and audio technology to monitor and recommend care for newborns in multiple neonatal units from a centreal hub.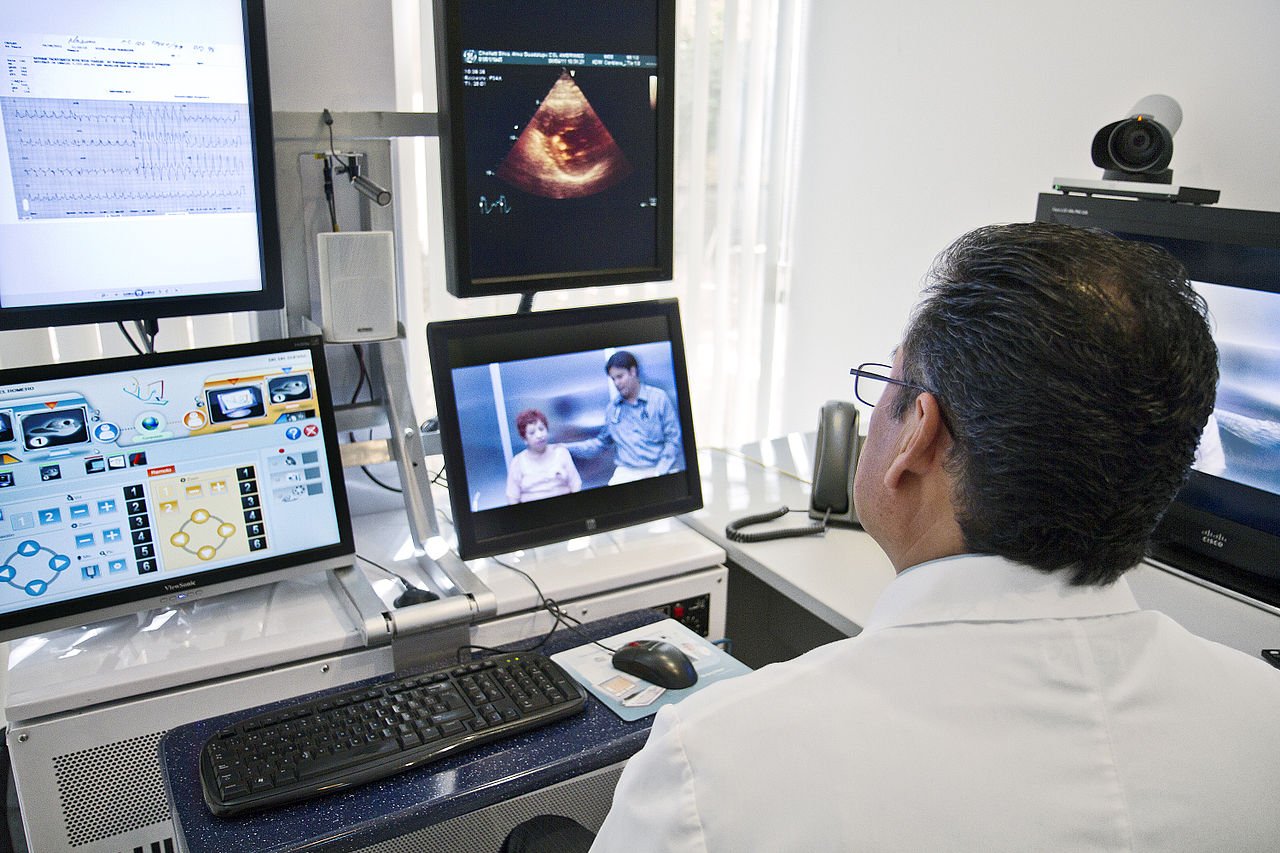 A patient with a rash or wound that requires special care can go to their local doctor's office and use an internet telephone service to consult with a specialist.
They can also do that via their home computer or mobile phone. Telemedicine also enables GP(General Practioner)s to conduct remote face-to-face consultations with experts at big medical centers.
According to an article of a magazine of an elderly woman's case, her course of treatment includes a telemedicine link between her home and a spcialist based at one of those hubs.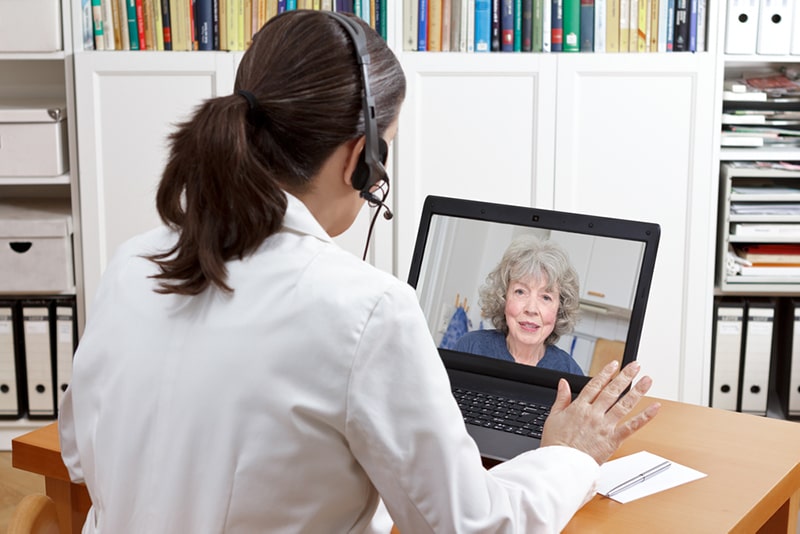 She's being monitored 24/7, which gives her some much-needed peace of mind. She tells us she's very impressed by the level of care provided by this telemedicine service.
In addition, big hospital-wise, we often heard that being treated in a big hospital where there are lots of other sick people carries its own risks.
Due to the rise in antibiotic-resistant bacteria, at any given time one in 25 patients in the U.S. is fighting an infection they picked up in the hospital, and Japan too, we have a big social problem of hospital-acquired infection.
That's because Kagoshima University Hospital announced on Nov 3, 2018 that 15 inpatients detected multi-resistant bacterial Acinetobacter and similar bacteria that hardly respond to antibiotics, and 8 people died of infectious infections in the intensive care unit.
Anyhow, they are frightening statistic as the purpose of going to the hospital should be to get well, not to get sick or die. From the point of using telemedicine, it would surely be much safer and more convenient for senior people.
How would be changing the face of hospitals?
I read a US magazine specializing about hospitals that Ms A visited an old friend of hers in the hospital.
She says she was amazed to see how much hospitals have changed. They've become smaller and more digital.
It was very high-tech. She said it was called a microhospital.
Her another friend says that the growing role of digital technology in medical care is causing a big shift away from traditional inpatient facilities.
She continues that we're now seeing a rise in the number of outpatient clinics, same -day surgery centers and free-standing emergency rooms. And, of course, microhospitals like the one where here friend was a patient.
This is my personal opinion but if you visit U.S.cities, you 'll see large buildings with the word "Hospital."
They aren't going away anytime soon, but the modern trend seems to be toward maicrohospitals. Hospitals in America are becoming smaller and more digital as telemedicine is catching up.
Healthcare providers are setting up hospital-at-home programs that monitor people 24/7 in their own houmes.
And they're turning to digital technology to treat and keep tabs on patients remotely from high-tech bubs.
What's a microhospital?
Her friend says that it's a kind of neighborhood hospital that has a dozen or so beds for overnight stays.
A microhospital is usually the central facility in a two-or three-story building called a "healthplex," which offers emegency, obstetrics, surgical, lab and radiology services.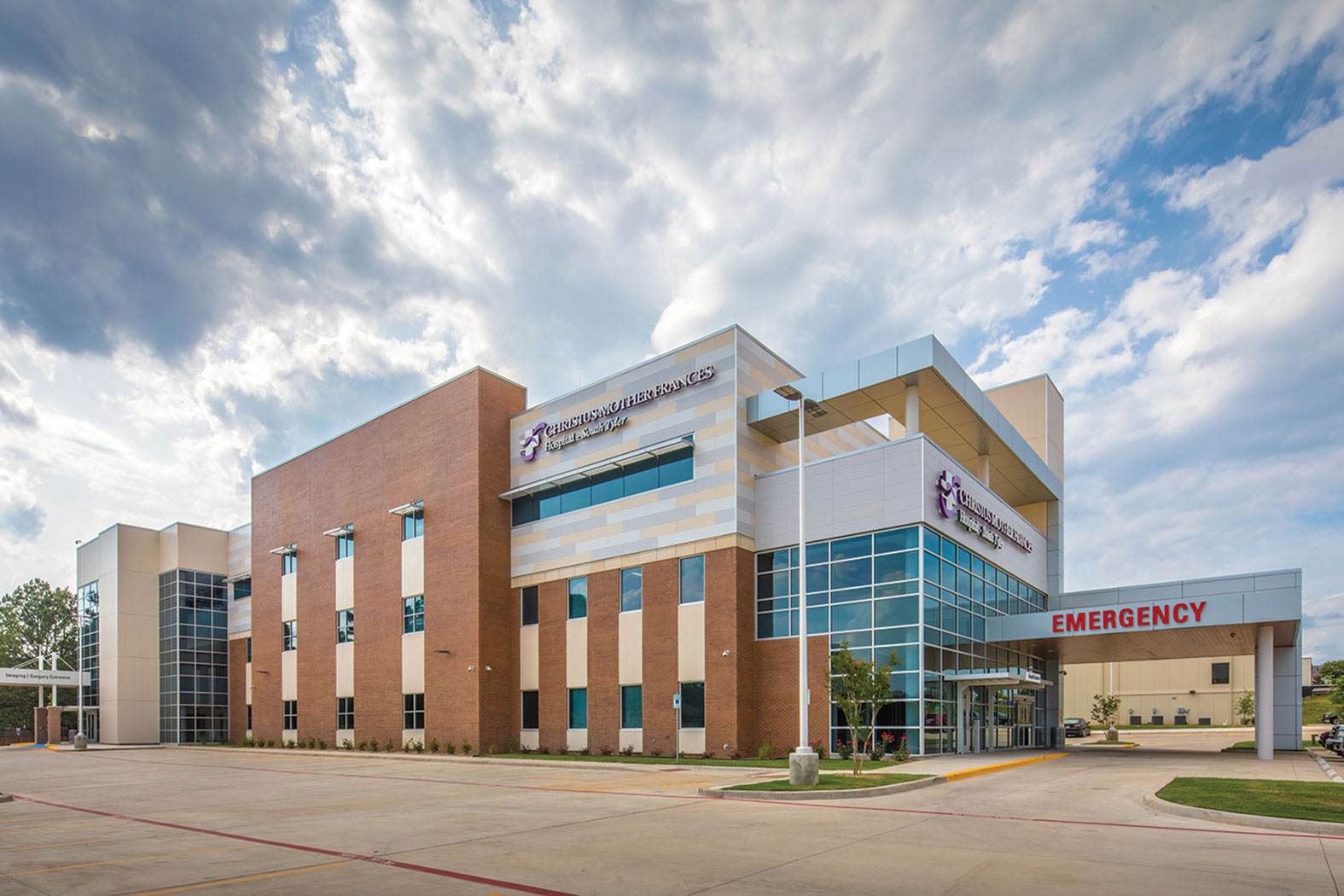 In the vast majority of cases, patients who use microhospitals are treated and sent home in 90 minutes on average.
Fewer than 10 percent are admitted for overnight care. If patients need higher-level care, they can be transfered to a regular, full-service hospital.
What's behind this trend?
It boils down to economics. Traditional hospital care is simply too expensive and inefficient when it comes to treating many medical issues.
Another reason we're seeing microhospitals popping up all over the country is that people are becoming more selective about the kind of medical care they receive.
And there's an increasing emphasis on prevention and wellness, as opposed to the treatment-oriented model that's associated with the traditional hospital.
They say the traditional model of a hospital as a single facility that offers a wide range of all-inclusive treatment is changing.
Hospitals are gradually evolving into large intensive-care units, where patients go to receive specialized, highly technical or serious critical care.
On the other hand, she was quite pleased with the care she received at the microhospital she chose. She says the service there was much more personal and friendly than at the big hospitals where she's been a patient in the past.
I think this is a vital component of medicine, no doubt about it, friendly and personal reatment. I'm sure it makes a big difference in how well patients repond to surgeries and medication.
If people feel safe and nurtured, they're likely to recover that much faster.
I'm also negatively surprised to read that more than half of American businesses offer on-site medical care for employees with a view to helping their employees stay healthy.
What I mentioned "negatively" means we've already had such infirmary at companies, mostly big enterprises in Japan from much earlier times.
Why business'efforts to improve employee health having "On-site medical clinics"?
That's because smart companies want a healthy, happy workforce, not to mention the fact that in-house clinics are a valuable hiring and retention tool, and employees like them since they don't make patients wait or feel rshed during consultations with a physician.
In addition, in-house clinics make a lot of sense, what with the crusing load of healthcare costs that all too may people find themselves having to deal with.
Let's take A company for instance, A's staff can now contact an emergency physician on any weedday.
They can also access primary-care physicians and specialists, including a dermatologist, a gynecologist and an orthopedic surgeon.
There are physical therapists on hand, as well as a specialist in rehabilitation medicine.
And another B company says that they are even offering acupuncture(A system of complementary medicine in which fine needles are inserted in the skin at specific points along what are considered to be lines of energy (meridians), used in the treatment of various physical and mental conditions) and moxibustion(in Eastern medicine, the burning of moxa on or near a person's skin as a counterirritant) treatment for employees who want alternative medicine as a healthcare option.
Last but not least, microhospitals and telemedicine are already proving their worth in dealing with the steadily increasing demand for medical services in our aging society.
But that doesn't mean the end of the full-service hospital.They'll always be needed to care for the sickest patients, or for complex and risky surgical procedures.
If you're interested in Japanese version, please browse to the following "遠隔医療", thanks